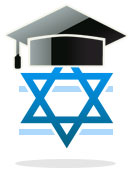 THE "HEBREW IN HEBREW" METHOD
The "Hebrew in Hebrew" learning method is used in Israel to teach immigrants for years. It has been proven to be the fastest and most effective way to teach Hebrew.
At eTeacher, we upgraded this method and brought it online with all the benefits of modern technology. We bring you the best most experienced teachers in Israel, at your own living room. It is surely the most fun and rewarding way to learn.